Parent Info/Council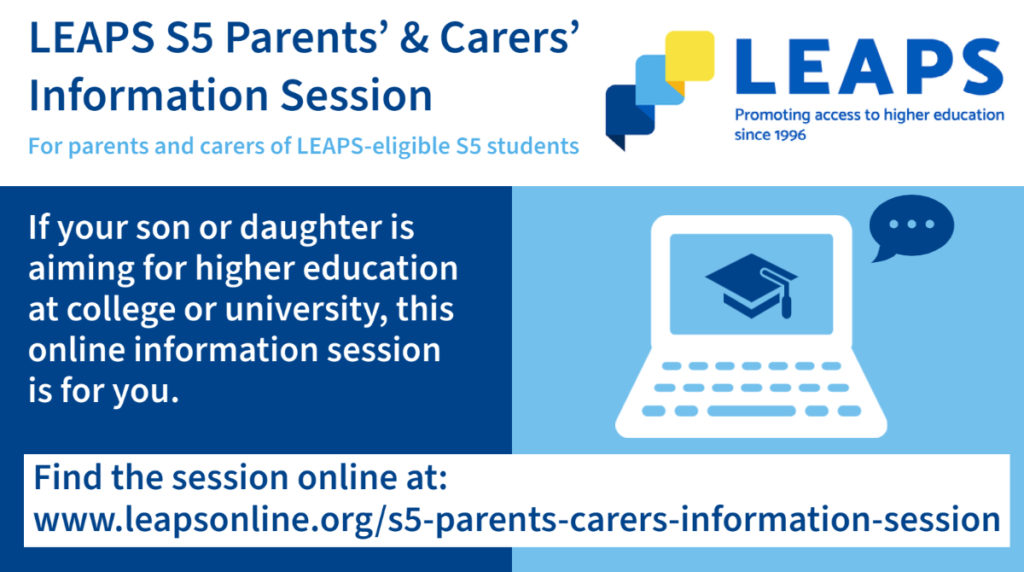 Welcome to the Leith Academy Parent Council pages
The Parent Council aims to encourage and support parents to be involved in their children's experience at Leith Academy. The Council is run by parents, but also includes teachers and members of the wider community. It provides a way for parents to share their skills, interests and enthusiasm with the school so that all children can benefit from positive role models and a greater appreciation of the community they live in.
What does 'involvement' mean?
At Leith Academy, we would like to encourage parents' involvement in the widest possible sense. This might include providing support to teachers in particular subject areas, helping with official school events such as performances and trips abroad, or just taking part in social events that help to maintain a sense of community centred on the school.
What is your area of interest?
Perhaps you are a musician or sportsperson and would like to offer support to teaching or after-school activities in those areas; perhaps you would like to offer your opinions on school initiatives or simply stay in touch with other parents. Whatever your area of interest, the Parent Council can help to find ways of following it up in partnership with the school.
How to get involved
Leith Academy Parent Council meets 5 times in each academic year. All meetings are held in the school at 7pm and last around 1.5 hours. The dates are in our Parent Friendly calendar here https://leithacademy.uk/calendar/
Any parent/carer can attend meetings and no commitment is required to come to meetings or Parent Council-run events. We want you to be comfortable with your level of involvement so that you do not feel any pressure to do more. The minutes of previous meetings are available from this page.
Speed Career Events
We have held four successful events over recent years for parents to speak about their careers to students. They are lively and informative events and we have found them to be very useful for S4 students.
Read about Speed Careers here .
Beyond Leith Academy
Edinburgh has four Locality Groups set up to facilitate consultation and communication with parents. Our Parent Council feeds into the North East Locality Group, and in turn these Groups inform the city-wide Consultative Committee with Parents (CCwP). This is a city-wide forum for discussion and consultation with parents on local and national issues, also attended by senior staff from the City of Edinburgh Council Children & Families Dept. You can see recent minutes and information in the right hand column.
SCQF/Pathway information
The link below will take you to the SCQF website where you can find out more about the fantastic courses that are available to the young people and learn about the progressions around these. In particular the interactive is a great guide to steer the discussions your having at home around next steps.
Contact us
You can contact us about any aspect of Leith Academy Parent Council via email; leithparentcouncil@gmail.com
Links & Downloads
City of Edinburgh Parental Engagement StrategyCity of Edinburgh Council parent meeting dates and minutesLeith Academy Parent Council Constitution
Nationals and Highers in a Nutshell
To help parents better understand the new qualifications, the National Parent Forum of Scotland has produced Nationals in a Nutshell and Highers in a Nutshell.