P7 Transition / New S1 – It was great to have the new S1 in the school for their 3 day visit. They were a credit to their Families and their Primary School. Great work from Mr Fox, Ms Watson and all for co-ordinating the activities, supports and celebrations of success through the 3 days. A special mention to our S6 buddy team who were a superb support for them over the 3 days. We'll see them all in August!
Be Prepared – Thank you for the work together in helping youngsters come to school ready to work / learn. We keep our uniform simple and easy for Parents and youngsters, whilst trying to have an element of 'identity to Leith' through our Leith tie. The Scottish Govt is asking for views on Uniform in the hope that national guidance can support families and schools. If you get time please complete to help next steps School uniforms in Scotland – Scottish Government – Citizen Space (consult.gov.scot) .
Sports Day – A superb event held last Friday, great effort from the PE Team leading the event ably supported by staff, pupils and some parents watching too. Sports Day results are in which will contribute to the House Cup winners at Prizegiving on Wednesday 22nd June;
Cowan – 1st
Anderson – 2nd
Barton – 3rd
Port – 4th
School Show – Home to Leith – All nights and the matinee are selling fast, buy tickets from the School office at break time or lunch time.
Beat the boredom – See information of a summer camp for youngsters. It is being run in conjunction with our partners Hibernian FC and Police Scotland. See information below;
Young Philanthropy Initiative (YPI) – We were invited to represent Leith Academy at the National YPI event. Some of our youngsters (picture below) performed a poem at the event in front of the audience at Perth. Well done to all and we look forward to YPI 2022/23 Home | YPI (ypiscotland.org.uk) .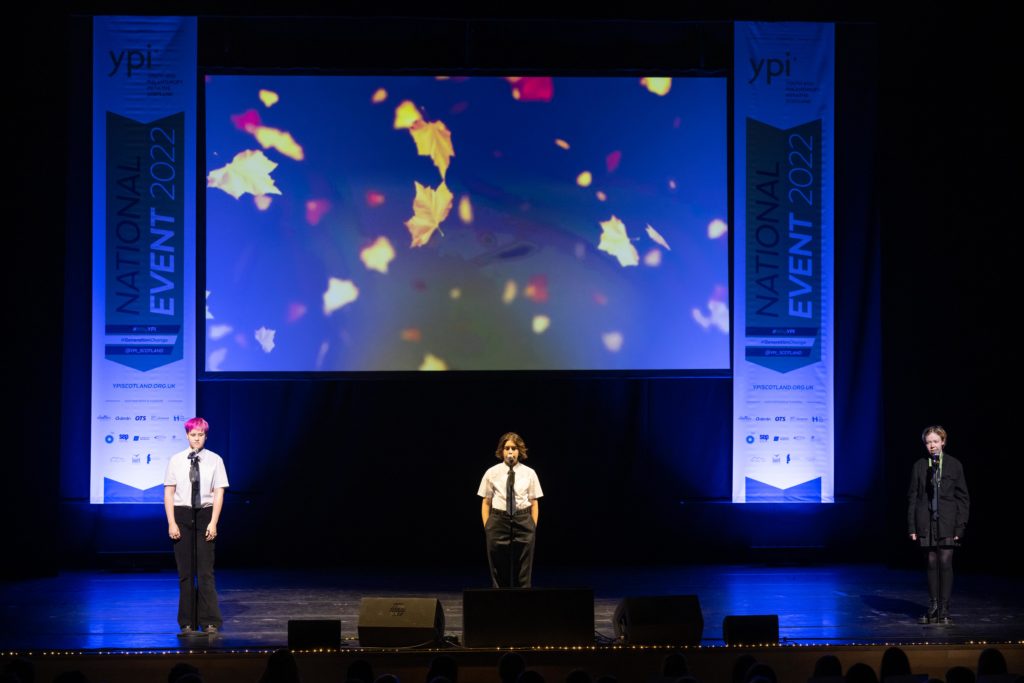 We've become a Vision School! – We are delighted to have been informed last week that we have officially become a 'Vision School Scotland' for the teaching, learning and educating work we do in relation to the Holocaust and alongside wider values. Holocaust Education and Visions Schools Scotland | UWS . Well done to Ms Gooch, Ms Brown, Ms Duhaney and the wider Team for pulling this work together which shares common messages of challenging discrimination and promoting inclusion across our communities – linking well with our Rights Respecting School journey.
We're on the 10 day countdown. Big week next week with the School Show and our Evening of Celebration – both back in person for the first time since 2019.
Have a good weekend from all at Leith.