Industrial Action / Strike – As it stands at time of writing, the planned industrial action of support work colleagues will go ahead on Tues, Wed, Thurs next week. The School will be closed to all learners (the colleagues on strike support building, water, heating, fire alarm, locks / security, cleaning, catering for example).
These are always challenging times for schools and for learners. We will take the steps we can to help reduce disruption;
-Over today and Monday Staff will speak with youngsters about work they can do over the week.
-There may be work / presentations / activities placed on Subject Teams pages, One Note pages or other platforms our Depts use; again staff will communicate this to youngsters.
-The school timetable will run as normal, so if a child has English period 3 on Tuesday, they should do their English work at this time. This is to help families with some structure.
-Staff, where possible, will be available for support via Teams / email if there are questions.
-We are conscious that young people looking at a screen for 6 hours of a day is not the most engaging, where there are opportunities to vary the learning, these should be taken.
The situation is a dynamic one, if things change we will contact families via our usual channels of email / website to keep all update.
How to Pass your National Qualification evening for Parents – Given the strike updates, we will confirm this event on Monday with Families. It is always a very useful and well attended evening so we are hopeful it can remain on Thursday – confirmation to come.
Wider Achievement – We are asking all our youngsters to complete an online form which lets us know any activities, clubs, volunteering they do in or outside of school. We're always amazed by the huge range of talents and expertise across our community, and we also want to help those who are perhaps looking to start something up.
Careers Fayre – See a great update from Phil, our Developing the Young Workforce / Career colleague…
Leith Academy focussed on Skills Week last week and all pupils had the chance to participate in an assembly on Tuesday to embed the work that the school has been done in focussing on their Skills for Life – Leadership, Digital Literacy, Communication, Critical Thinking, Adapting, Creativity, Teamwork, Problem Solving and Analysis.
Many senior classes also got to visit one of eight employers who came into the school to learn more about their companies, jobs and, in particular, the types of skills that they value in employees.
Leith Foresight Sessions – After a successful pilot before the summer holidays, Leith Academy is launching their Foresight Sessions this term.
These are short, sharp, virtual sessions where employers present to the pupils for around 10 minutes and then have a Q&A session for around 10 minutes. We are running this monthly on a Friday morning first thing, so from approximately 8.40am until 9am.
We advertise to the pupils who the speaker will be with a bit of background information so that they can decide if they are interested enough to come and listen.
As well as those interested in the talk this is a key opportunity for those pupils who do not know what they want to do to get an insight into different areas of the world of work.
I'm always interested in hearing from any parents and carers who would like to support Leith Academy's events – from Foresight Sessions to careers fairs, or mock interviews and more. Please drop me an email if you'd like to be kept informed of future events.
Philip.dickson@edinburghchamber.co.uk
Phil Dickson
Developing the Young Workforce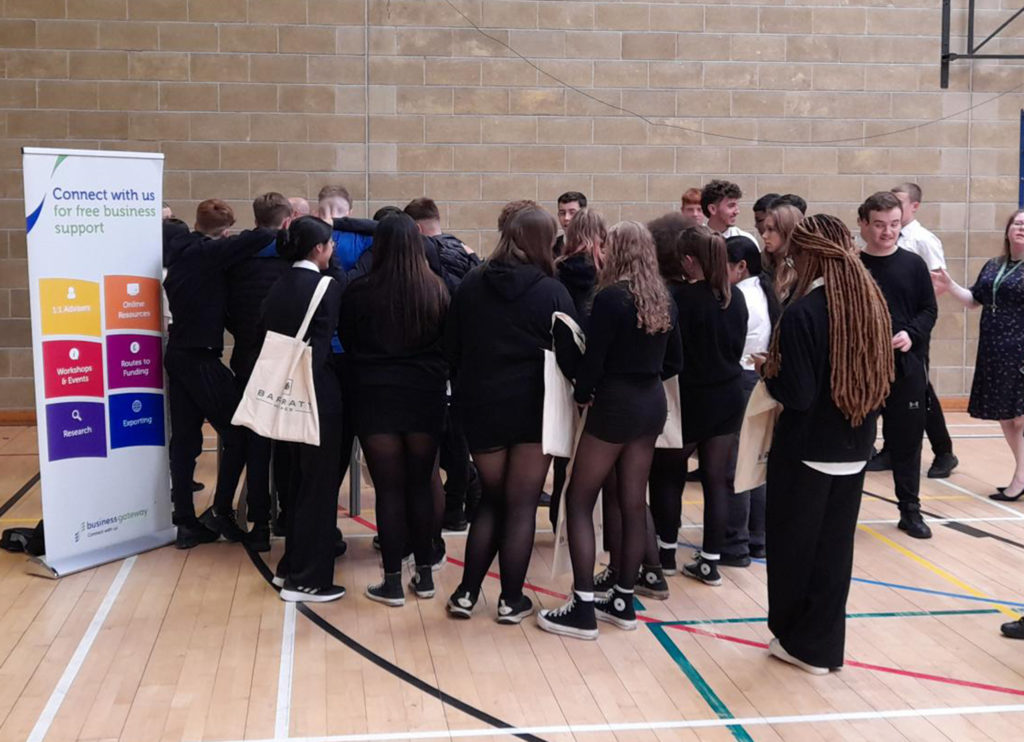 Have a good weekend, and as mentioned we will keep all updated if plans change over Monday and into next week.