Next week is a short week with Jubilee across the country, we're in School Monday, Tues, Wed only. Another busy and productive week with Battle of the Bands happening today, more on the photos and results next week.
Key points:
Parents' Evenings 22/23 – Thank you for the returns from stakeholders, please see attached our draft plan for 22/23. There was never going to a perfect plan for all so we have landed on a mix of both in person and online to trial next year and review. The dates and format for each Parents' eve 22/23 will be in the Parent friendly calendar which will be issued to all Parents in June to help family planning.
Uniform – Thanks for the work on this, having our youngsters arriving to school ready to work relies on us (as Parents) to encourage this positive routine. We will work with any family who needs support through accessing clothing (new and nearly new) or accessing grant funding to support purchase. Get in touch if this would help, see below some of the support we can provide for black trousers / white shirt / leith tie.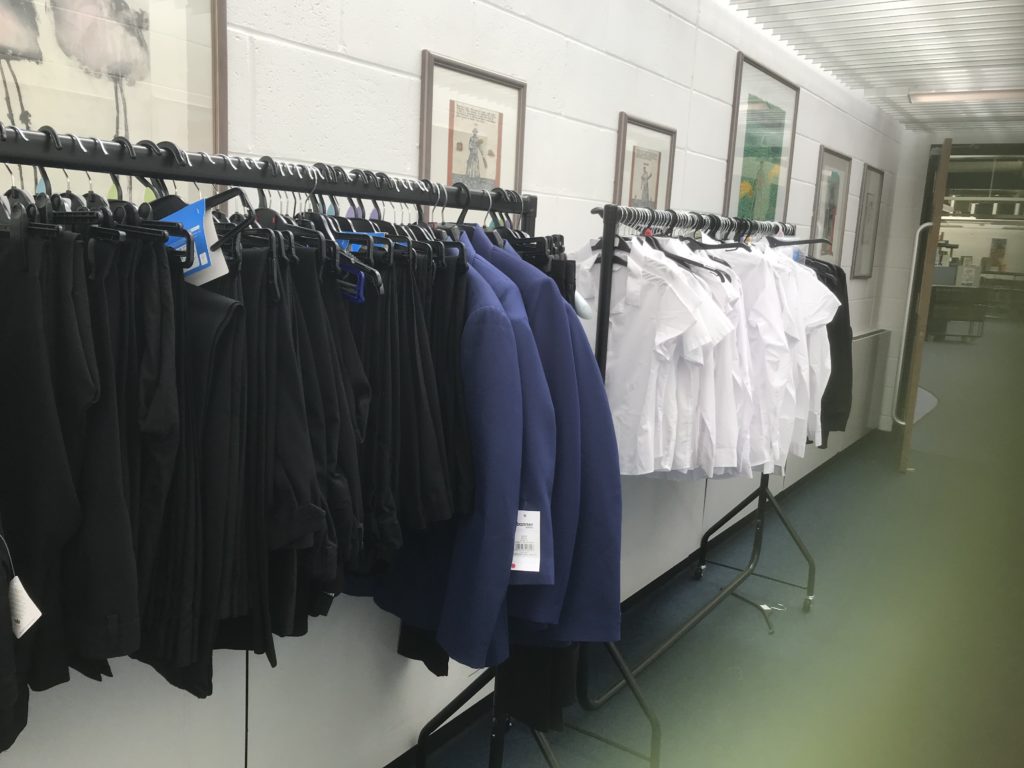 S1 Parents' Eve – The S1 Parents' eve last night was a real success with supportive and positive conversations around current progress and things to think as our young S1's move into S2 – time flies. As ever if you missed an appt or would like to talk further with your child's House Head or Teacher please email admin@leith.edin.sch.uk and we'll get the support you need.
International visitors – We had visitors Metta and Melania from Denmark yesterday (Erasmus) talking to us about our progressive work on Mental Health support, culture, qualifications and ethos – the way we work basically. Thanks to colleagues who carried the culture and to Simon for pulling together.
S3 Assessment support – With our hall set up, we take the opportunity to give the S3 an opportunity to experience the set up for National assessments that will be upcoming in Summer 2023. S3's got underway with Numeracy this week, Literacy is next week. The youngsters were brilliant, given the anxiety the hall can create.
Have a good weekend.