As we return after the half term we're straight into a busy week with many updates. See below main points to help;
Show Racism The Red Card – In line with our values of Respect and Diversity, we have been raising awareness of the national program SRTRC across the School this week;
-Items of red have been worn
-Posters across the school with important messages
-Lesson updates sent to all classes help us ensure we treat each other with respect in whatever we are doing
Well done to Mr Moffat, Ms Brown and Ms Christie, our School of Football Players and all involved in this whole school, whole society event.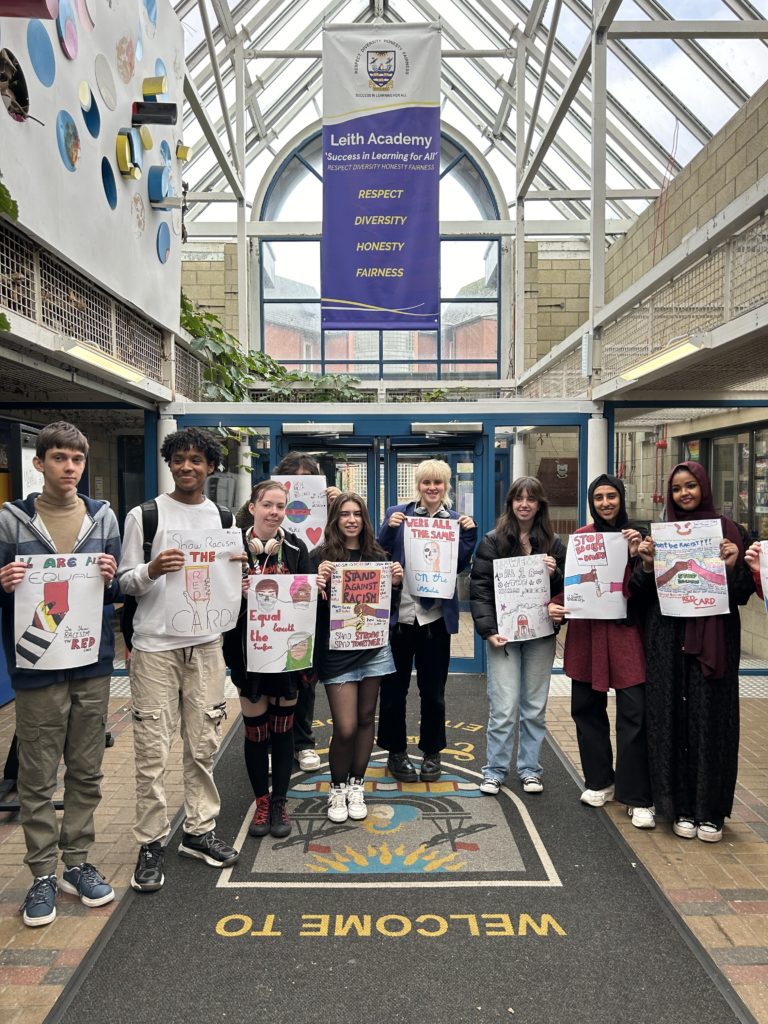 Equalities Ambassadors training – Every year we work with a group of young people who are keen to be active, positive citizens in tackling discrimination of any form across our School and across wider society. This year Mr Stewart and our partners from Intercultural Youth Scotland ran an excellent course with 65 Ambassadors across S1-6 on Thursday morning! An outstanding commitment where the young people will contribute to the direction and work we do on a day to day basis across our values.
S4,5,6 Parents' Evening – Our first of 2 Parents' Eve sessions begins on Wed 1st November with all Anderson and Barton House Families. This is in person and will be an important moment to gather feedback on what is going well and what needs to be looked at. Appointment instructions have been emailed to all Families direct. Any questions please email Admin@leith.edin.sch.uk .
S2 Careers Fayre – On Thursday 2nd November we have business, organisations and companies coming in to Leith to support our S2's as they begin to consider their S3 options. This will be a chance for youngsters to hear and see how the world of work operates and how the skills they develop each day are important for their next steps.
YPI 2023/24 – Yesterday we kicked off our Youth Philanthropy Initiative program for 23/24 with a range of charities coming in to 'speed date' with our S3's as groups of learners think about the charities they want to support to try and secure £3000 for their charity. This is a fantastic national program developing empathy, skills and real life learning across our S3, see link here Home | YPI (ypiscotland.org.uk) .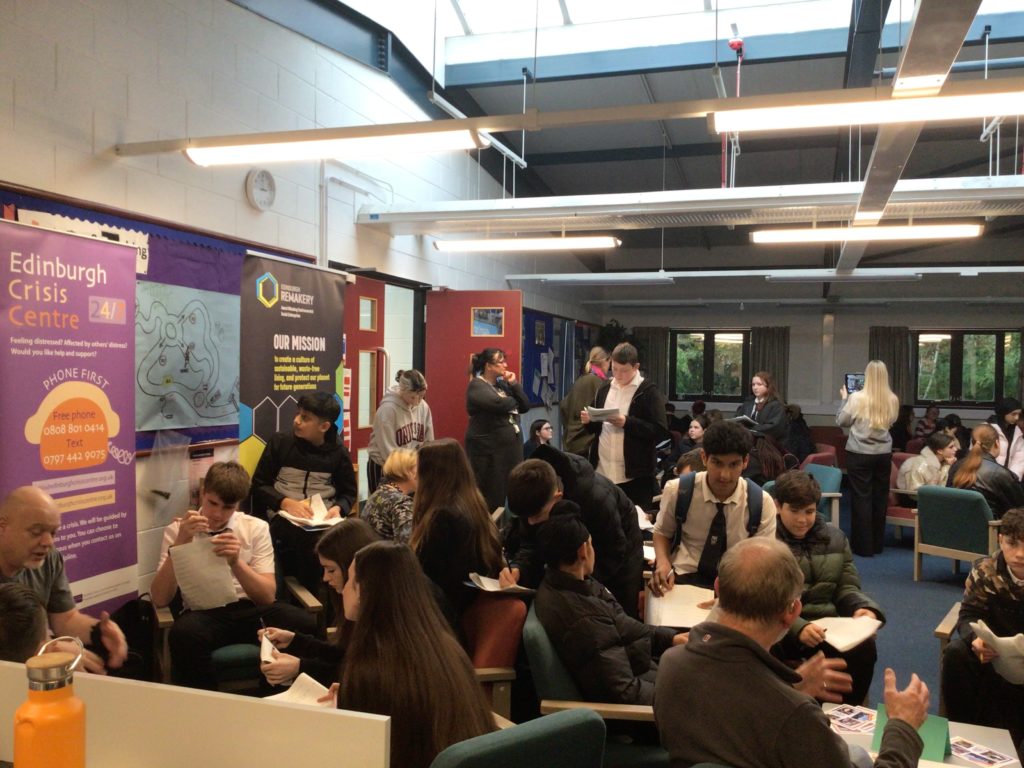 Parent reference group on Equalities – Please see information from the Council regarding a group which people can be a part of, if interested.
Opportunity for parents: Edinburgh Council is looking for parent volunteers to join the Parent Equalities Reference group.  We particularly welcome parents and carers from under-represented groups.  The role of the Reference Group is to give an 'on the ground' view to inform the authority's Equalities work and provide a link with parent councils and community organisations.  It will meet 4 times per school session.  Any parents who are already supporting or would like to support Equalities work in their school / Learning Community and are interested in sitting on the Parent Equalities Reference Group are welcome to contact nikhat.yusaf@ea.edin.sch.uk for more information.
We plan to have 3 meetings across the school year:
Mid Nov (date TBC), 23rd January, 26th March.
Enjoy the extra hour on Saturday night as the clocks change, have a great weekend from all at Leith Academy.