Industrial Action – The last few days were challenging for all involved and we were glad to see Schools full of young people again today. Thank you for the Family support where possible as our young adults worked through their learning. We're all hopeful a deal is reached and we will keep all updated as this progresses with Scottish Govt.
Mentors In Violence Prevention (MVP) – We run our MVP program every year, our S4,5,6 Mentors learn how to be active bystanders in society and support people in need if they come across situations. The program has ran for a few years and is always well attended at Leith Academy.
Our mentors deliver sessions to our S1's and S2's starting next week link for info on program is here Mentors in Violence Prevention (MVP) – An overview | Resources | Education Scotland
How to Pass your National Qualifications – With over 150 in attendance our How to Pass evening was a positive success. Presentations from SLT then Families moved into networking across our subject areas. Thanks to all who were able to attend. The slides will be made available to Families.
S4,5,6 Tracking Report 1 – Our S4,5,6 Tracking reports are being sent to Families this afternoon, these form a starting point for discussion at home on what is going well and we need to focus on. If you have questions or follow up please contact us on admin@leith.edin.sch.uk and we will direct your query to the right colleague.
S1 iPad Support session for Parents – Now that our S1's have their iPad, we are aware this can be new for Parents and Families to navigate. To help we are running a Family session on Wednesday 4th Oct at the School. Starting time is 6pm, see email sent to S1 Families from Ms Watson or contact us on admin@leith.edin.sch.uk .
Inter House Football – This is next week, our PE Team are updating the teams / players as House points once again are up for grabs!
S1 Girls in Sport – This is a National event next week as we look to support girls, boys and all young people to engage in activity that helps keep them fit and well. Details will come to youngsters over the week.
Message from Police and Fire – Our partners ask us to raise awareness of fireworks as we enter this time of year. This is to help avoid injury and criminal charges for the inappropriate use of fireworks. See poster attached to help with Family discussions.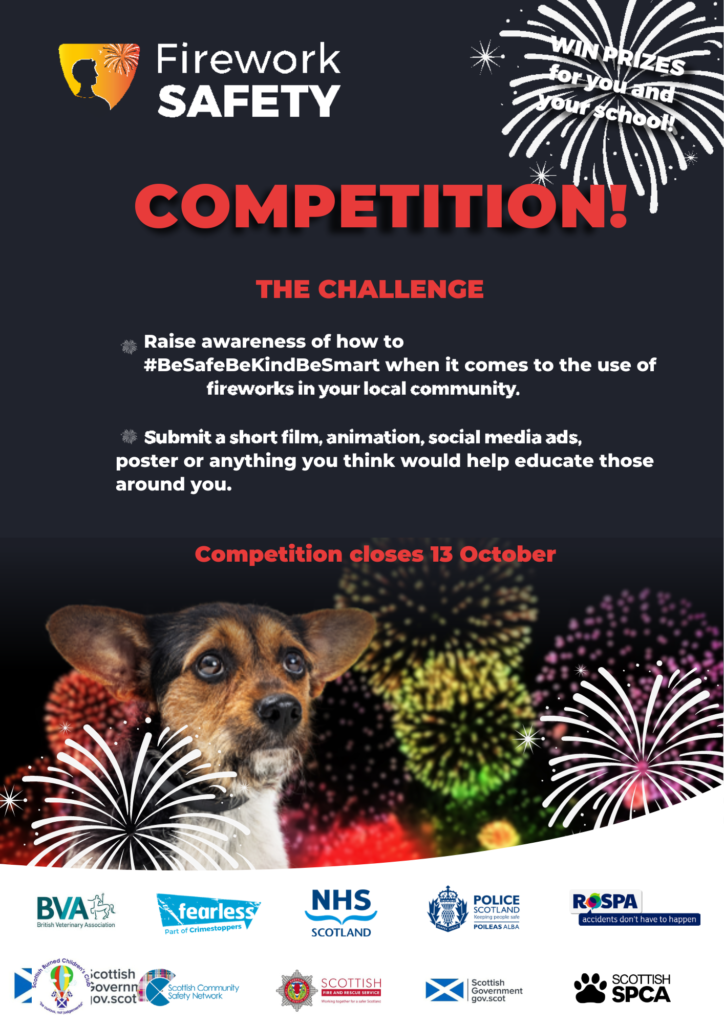 Hoping you all have a good weekend as we enter October.