As the weather turns towards Autumn / Winter, another busy week with the youngsters of Leith. Key points below;
Exceptional School Closure – Please see below a letter from the Council outlining the change to school dates. Monday 24th October is now an additional holiday, the 25th October is now an In Service day for staff only.
S4/6 Track 1 Reports – Our staff teams have completed these first track reports. This is an early guide to our S4,5,6 and Families around progress over the first part of the year. Reports are emailed directly to Parents today (Friday) and should prompt discussion between home / school / learner around supporting next steps or early interventions. Please email Admin@leith.edin.sch.uk if you have any questions.
S1/2 Track 1 Reports – These are in their final stages and will be issued to Parents by email over the coming week. The report should support positive conversations between home / school / youngster to help settling in and achievement of outcomes.
S1 Empowered Learning iPad Deployment – Emails have gone out to all S1 families with full details on the 1:1 iPad rollout for S1 pupils. This is a very exciting initiative that ensures all pupils have access to a device to support their learning both in class and at home. The email includes a link to a Microsoft Form which must be completed by Friday 30th September. The rollout will happen during October and all S1 pupils must bring their school bag to carry their fully charged iPad in each day. They will not be issued with an iPad unless the Form has been completed and they have a school bag with them.
Parent date save – S1 Settling in Evening – Our first Parents' eve in person since early 2020 takes place on Oct 13th. Details will come to families in due course. This is a chance for Parents to get a further sense of how their child has settled in. Parents will speak with their child's Key Adult (who sees them every day) about how they have settled into Leith Academy. Our early signs are very promising for our S1's. All dates are on our Parent friendly calendar.
S4-6 How to Pass Your National Qualifications Evening – Thank you to those who were able to make it along on Wednesday evening to hear about the qualifications, resources and plans to support our S4-6 pupils in their senior years as they strive towards achieving the best they can. If you missed the evening or want to revisit any of the slides, you can find the presentation on our website via this link Course Info Handbooks S3,4,5,6 – (leithacademy.uk)
Supported Study Schedule – We once again have a fantastic offering of supported study sessions available to pupils this year. The up-to-date schedule can be found on our website via this link Supported Study Schedule – (leithacademy.uk) .
Scottish Qualifications Authority (SQA) – The SQA would like to get 'quick pictures' of what different groups think about important issues. They would like to invite you to be part of a group to share your views. If you would like to participate, please sign up via the parent/carer section link at: Share your views with SQA – SQA. This opportunity has also been shared with S4-6 pupils.
Careers bulletin – Our latest updates on training, jobs and different pathways available is attached. This would be of particular interest to Senior S4,5,6 youngsters / families. If you want to speak with our Careers Advisor, Maya, simply email Admin@Leith.edin.sch.uk .
Well done to Mia Ehret who represented Leith Academy at the Scottish Sports Ambassadors conference this week. Great to be part of and Mia was a super representative of the School!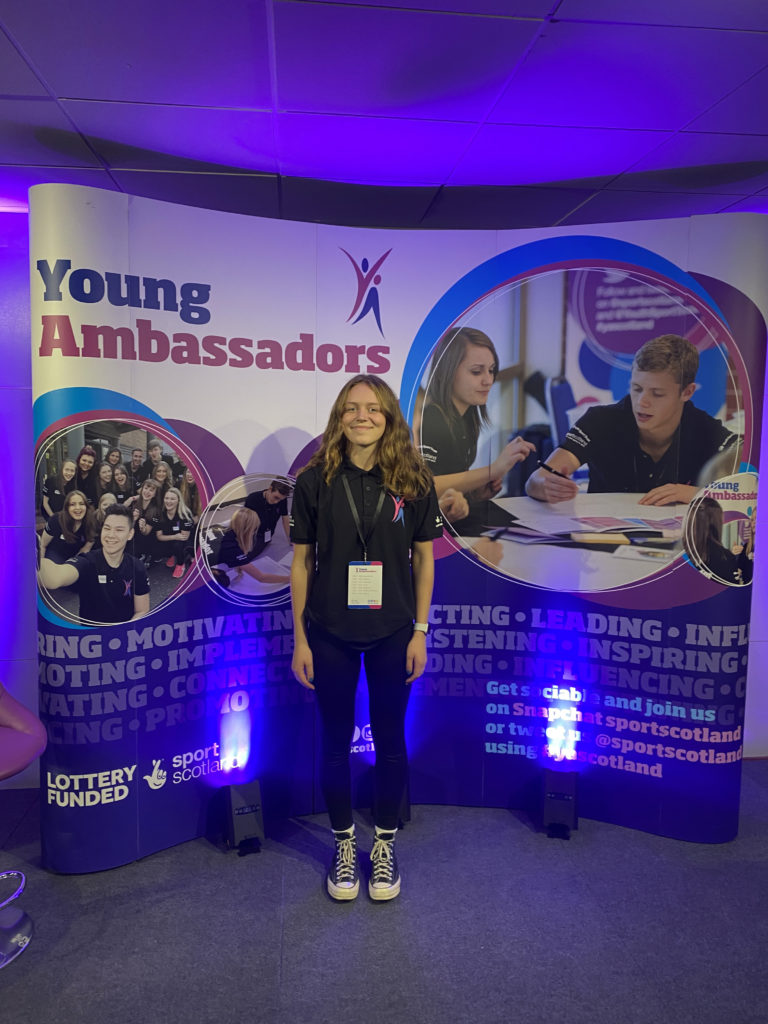 10 days to go until the first half term of the year is complete! Have a great weekend from all at Leith Academy.