Welcome back to all young people, families, partners and staff as we return for 2023.
Our vision statement at Leith is Success in Learning for All and we hope our young people with support from those around them will reach the goals they aim for!
Some key points;
Possible Strike Action – Discussions are ongoing at Scottish Govt and Union level, however as it stands today, there will be planned strike action affecting Secondary Schools on Wednesday of next week. The letter from Council was sent to you yesterday to help families with any planning arrangements and we will keep all informed if the situation changes.
On the Wednesday we have our S2intS3 Parent info evening planned. If the strike does go ahead this will be cancelled. Mr Stewart and I are keen to reschedule this as soon as possible to help give Families key info to help S2 youngsters therefore we have provisionally planned to deliver the session the following evening on Thursday 12th Jan 6.30pm start. We will conform this with S2 Parents early next week.
S4-6 Track 2 Report – These are now being completed by staff following the marking and moderating of our assessment window pre Christmas. With 12 weeks to the Easter break this is a busy and important time for all youngsters, especially those in the S3-6 phase. Doing the simple things well always helps as per our 'Way to Be' steps at Leith;
-Be Here – in school, in lessons, on time, ready to learn
-Be Prepared – charge your iPads!, be dressed for work in Leith uniform
-Be Calm – listen to feedback and plan the next steps, there is plenty of time to improve
-Be Respectful – we work to help each other, respect the qualification…..practice / revise!
Pathways S2, S3, S4,5 – We move into a busy season of young people considering their subject choices. There are a range of events to help with this including reports, information sessions, parents' evenings and asking questions through our email on Admin@leith.edin.sch.uk . Most importantly we ask youngsters to speak to Teachers about their thoughts / plans to gauge what their path in the subject may look like. All relevant info can be found here Pupils – (leithacademy.uk) to help discussions at home.
Adult Education program – See below some information of our programs across the community.
Sips n Snacks – Our S3 Achieve Program began their coffee shop / café enterprise today. Youngsters in S3 have been….
-Planning profit, loss, overheads, resource planning through their teams
-Branded cups to help the planet
-All youngsters involved Barista trained promoting a positive employment step
Well done to Craig, Christine and all who have led this innovative curriculum theme.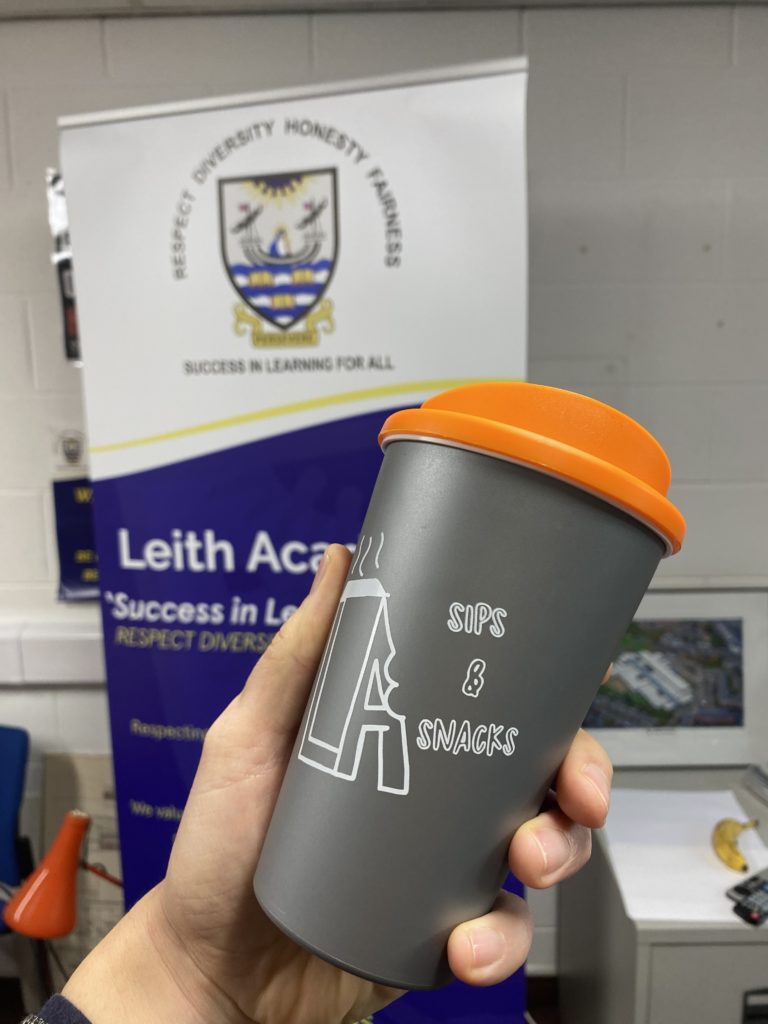 Well done on the first part week back and we hope you have a great weekend.
Leith Academy