We are keeping a close eye on any updates regarding the Coronavirus. Both at home and at school we can work with young people on taking sensible steps to support them in busy public spaces.
Business as usual presses on in schools as we are in the process of SQA internal assessments for our Seniors in S4,5,6. Pupils and staff are doing all they can together to get the best outcomes for young adults in order to support their next steps.
Some further updates below;
Parents' Eve S3
This Thursday is our S3 evening and we look forward to speaking with Families on shaping the next steps as our S3 move into S4 Senior phase.
Coronavirus
As mentioned above. We will continue to keep you updated here in line with the Council and wider Health organisations involved. As in any place of work there are varying degrees of immune function across a large number of people. Please continue to do all you can yourself and with young people on sharing the right messages re hand wash / cough / sneeze.
Astro
Our new astro surface is developing well with our pupils getting excited at the though of sporting sessions and events on a top quality playing surface. The planned end point is on our return after Easter but this will be subject to weather. We will keep you updated (see picture).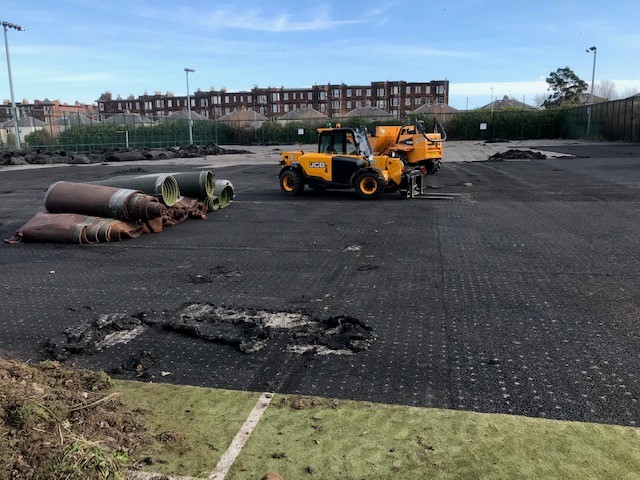 Enjoy the days getting longer and lighter. Have a nice week.