A particularly busy week with our S1 Teambuilding Day our Sports Club Fayre and a visit from the SQA Chief Executive today on the work we do to support young people achieve their best outcomes!
We also had trips and events through the week, see our Twitter / X feed @leaithacademy for updates and pictures.
Some key updates;
S1 Teambuilding day – A superb event with our S1's and staff involved. A great opportunity to further develop positive relationships across Houses, classes and friendship groups. Thanks to all colleagues who pulled this together, the feedback was really positive!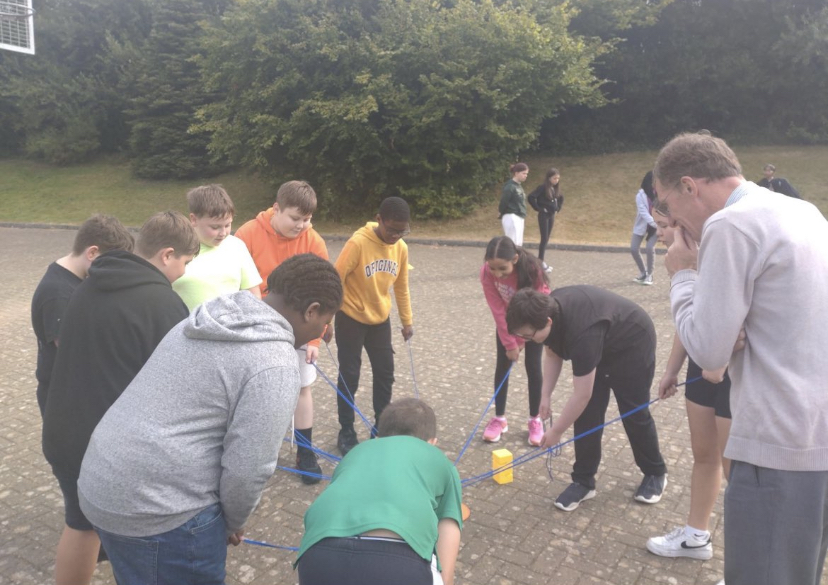 PE Sports Fayre – We held our Sports Fayre today allowing young people to see what is on offer and sign up to clubs and activities. We will collate what we gathered and look forward to our sports clubs getting underway for season 23/24. It was great to see high levels of excitement and energy from the youngsters each period!
Leith Academy Skills for Life – Next week is our Skills focus week as we look to highlight the importance of youngsters developing transferable skills during their learning. We worked closely with young people and employers to refresh and highlight our Skills for Life! See below;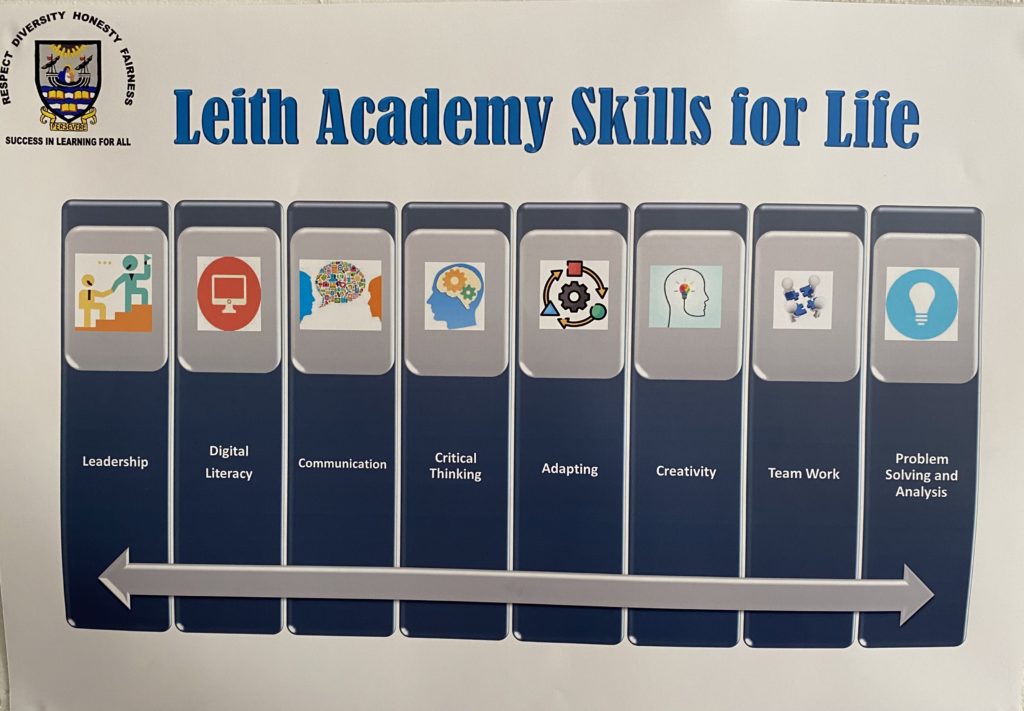 Flu vaccination returns – Thank you for the returns from Families that are coming in regarding the upcoming NHS flu vacc program at Leith Academy for our pupils. NHS have advised the deadline for returns to school is Thu 14th September.
Its a busy weekend for Scotland in certain areas! We hope you enjoy the sunshine while it lasts, from all at Leith Academy have a good weekend.