We lok forward to welcoming the young people of Leith back to school tomorrow (Wednesday) morning from 8.30am.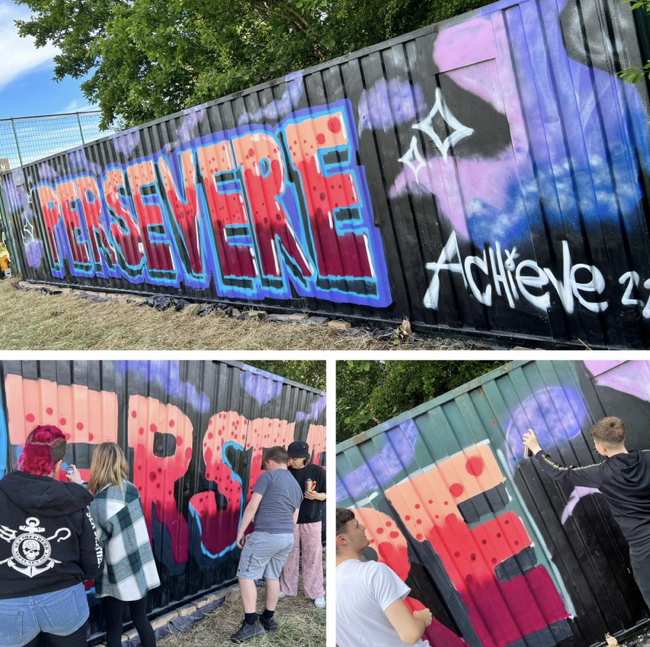 All families will have received our information pack over the course of July which hopefully help preparations for the new school year.
Throughout the year, doing the basics well will help;
-Set the alarm! We will see all S1-S6 for a prompt 8.30am start. S1's will meet at the front of the school where S6 buddies will meet and greet them for the day.
-Uniform – We keep this simple and easy for Families. Leith Academy tie, white shirt, black trousers / skirt, black footwear. If you need a jumper please use a plain black jumper. We can help families if support is needed, speak with your child's House Head.
-PE Kit – If you have PE please be sure to bring your PE kit to enable you to take part and enjoy.
-Devices – Please ensure all iPads are charged and ready for the day, bring your bag to keep your iPad, books, stationary and any other aspects you need to help you. Mobile phones are not required unless you are asked by your Teacher to use them as part of the lesson(s).
-Lunch time – S1 youngsters will remain in School over lunch time to familiarise themselves with the playground, canteen, cafe areas. As the term progresses, we will inform Parents when S1's are able to leave the School grounds during lunch and use the local Leith community.
We look forward to seeing you all tomorrow. As ever if there are any questions you can email the school on Admin@leith.edin.sch.uk .
Leith Academy